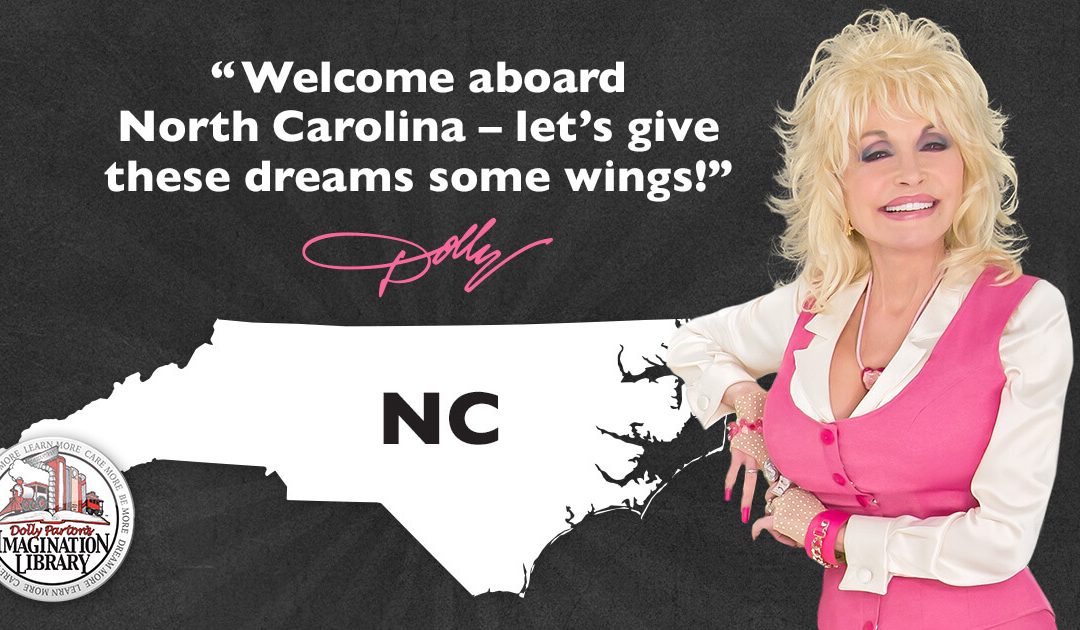 Smart Start and Dolly Parton's Imagination Library are working together to bring books to North Carolina's youngest children through funding provided by the North Carolina General Assembly.
During the 2017 legislative session, North Carolina state lawmakers included $3.5 million in the first year of the budget and $7 million in the second year for the Smart Start network to offer free books through Dolly Parton's Imagination Library to children across the state. Imagination Library is a program created to foster a love of reading among children age birth to five through the gift of a specially selected book delivered right to their home each month.
Registration Details
The Partnership is excited to be sharing Dolly Parton's Imagination Library with even more children in Lincoln and Gaston Counties, targeting the following zip codes in Lincoln County: 28092, 28033 & 28021 and in Gaston County: 28016, 28021, 28052, 28054, 28077 & 28101.
If you experience any difficulty registering for this program, contact the Partnership at: This email address is being protected from spambots. You need JavaScript enabled to view it..
Visit Smart Start to learn more about the partnership with Dolly Parton's Imagination Library.