Lincoln County NC Pre-Kindergarten/Title 1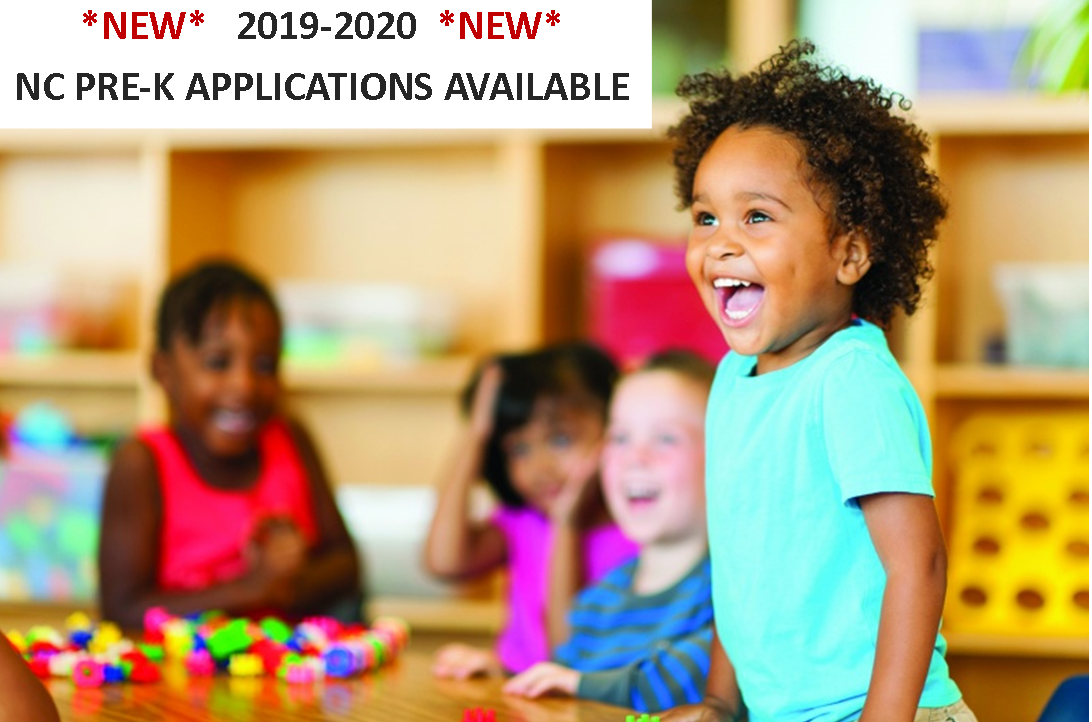 Lincoln County NC Pre-K is a state funded, community-based North Carolina Prekindergarten program. This program offers high quality educational experiences for eligible 4 year olds and enhances school readiness.
Lincoln County NC Pre-K Program for Fiscal Year (FY) 2019-2020
The Partnership for Children of Lincoln/Gaston Counties is the contractor of the Lincoln County NC Pre-K Program (NC Pre-K Lincoln) and partners with Lincoln County Schools for Title 1.
To apply, please complete the two-step application process that includes:
STEP 1:
Please mail your child's application for pre-k, along with all 5 required documents – (1) certified birth certificate, (2) shot record,(3&4) two proofs of residence (power, gas, water, cable, landline telephone, lease, or mortgage,) and (5) verification of income for all parents/step-parents living in the home of the pre-k child (tax return):
Attn: Chrystal Hoyle
The Partnership for Children of Lincoln & Gaston Counties
120 Roechling Street
Dallas, NC 28034
Step 2: Bring your child to the Pre-K screening. Every child who registers for Pre-K must be screened.The process will include asking your child some questions, looking at some pictures together, and providing a dental screening as well. Once screening is complete, we will look at each child's information for placement. Although every effort is made to place all children some children who apply may have to be placed on our waiting list. NC Pre-K is offered and applications can be picked up at the following locations:

A Place to Grow -410 N Poplar St., Lincolnton, NC 28092
G.E. Massey Elementary School- 130 Newbold St., Lincolnton, NC 28092
Iron Station Elementary School-4207 NC-27, Iron Station, NC 28080
Lincoln Park Head Start-140 Industrial Park Rd., Lincolnton, NC 28092
Love Memorial Elementary School-1463 Love Memorial Rd., Lincolnton, NC 28092
Mini Academy @ Denver - 7982 Unity Church Rd., Denver, NC 28037
Norris Childers Elementary School-2595 Rock Dam Rd., Lincolnton, NC 28092
North Brook Elementary School-642 NC-274, Vale, NC 28168
Pumpkin Center Elementary Primary- 3970 King Wilkinson Rd, Lincolnton, NC 28092
S. Ray Lowder Elementary School- 350 Kennedy Dr., Lincolnton, NC 28092
Please click and download each document below :
Click and Download!

NC Pre-K/Title1 Application

Health Assessment
NC Pre-K/Title 1 Application Spanish
NC Pre-K/Title 1 Parent Letter Spanish