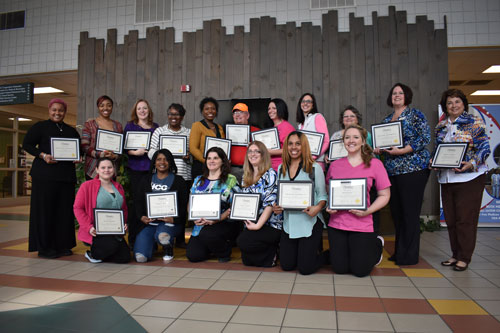 DALLAS, N.C. - On February 7, 2017 the Partnership for Children of Lincoln & Gaston Counties presented certificates to multiple individuals in the Early Childhood field.
These individuals were those who earned their degrees in Early Childhood, those whose child care centers went up in stars, and those who have had a tremendous impact on the children in our community.
The Partnership would like to thank each of these individuals and their child care centers as a whole for the positive impact that they have on our young children.