9th Annual Family Spooktacular
The Partnership for Children of Lincoln & Gaston Counties is happy to announce its 9th Annual Family Spooktacular!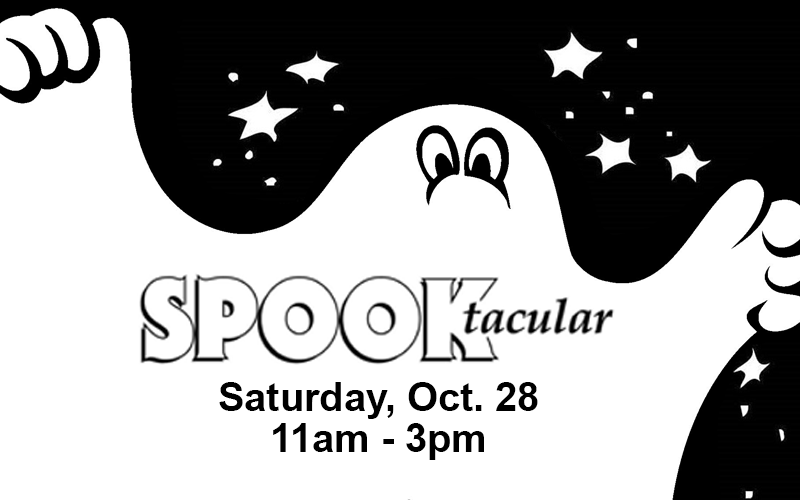 Date/Time: Saturday, October 28, 2017 at 11:00am to 3:00pm
Location: WoodMill Winery Festival Grounds - 1350 Woodmill Winery Lane, Vale, NC Google Map
Join us for our biggest event of the year featuring:
Free Hot Dog Lunch
Games
Fitness Trail
Trunk-or-Treat
Bounce House & Slide
Free Book Distribution for Children (while supplies last)
Special Guest Appearances
and much more!!
See photos from last year's event.
---
Raffle Tickets
Purchase your raffle tickets for $1 each at the Partnership (120 Roechling Street, Dallas) and during the 9th Annual Family Spooktacular. The drawing for the grand prize will take place on October 28, 2017 at 3:00pm. You do not need to be present to win.
Grand Prize: VIZIO 55" Class 4K Home Theatre with Wireless VIZIO 28" Sound Bar System.
All proceeds go toward Early Literacy Programs in Lincoln and Gaston Counties.
---
Get Involved
Spooktacular is a huge event that reaches several hundred families in the surrounding area, and we need your help! There are several ways to get involved:

Volunteer: Activities include helping run a game or activity, serving food, restocking candy, etc.
Provide a Trunk-or-Treat Display: Bring your vehicle and decorate it to show Halloween Spirit and pass out candy to the children.
In-Kind Donation: Provide a donation to pay for a specific activity such as food, vendor, bounce house, Schiele Museum, and more.
Download the Volunteer/Sponsor Participation Form
For more information, call (704) 922-0900.
---
Sponsorship Levels
5 Star / Event Sponsor - $5,000
Pre-Event Advertisement (Lincoln Times News)
Post-Event Advertisement (Lincoln Times News)
Special Recognition Article(s) in Local Newspaper(s)
Special Recognition by Partnership's Board of Directors
Recognition in Partnership's Newsletter/Press Releases
Recognition on Partnership's Website/Social Media
"First 2000 Days Champions" Recognition in Partnership's Office
Large Banner at Event's Staging Area
4 Star - $2,500
Pre-Event Advertisement (Lincoln Times News)
Post-Event Advertisement (Lincoln Times News)
"First 2000 Days Champions" Recognition in Partnership's Office
Recognition in Partnership's Newsletter/Press Releases
Recognition on Partnership's Website/Social Media
Signage at Event's Staging Area
3 Star - $1,000
Pre-Event Advertisement (Lincoln Times News)
Post-Event Advertisement (Lincoln Times News)
"First 2000 Days Champions" Recognition in Partnership's Office
Recognition in Partnership's Newsletter/Press Releases
Recognition on Partnership's Website/Social Media
Signage at Event's Staging Area
2 Star - $500
Post-Event Advertisement (Lincoln Times News)
"First 2000 Days Champions" Recognition in Partnership's Office
Recognition in Partnership's Newsletter/Press Releases
Recognition on Partnership's Website/Social Media
Signage at Event's Staging Area
1 Star - $250
Post-Event Advertisement (Lincoln Times News)
Recognition in Partnership's Newsletter/Press Releases
Recognition on Partnership's Website/Social Media
Signage at Event's Staging Area
Download the Sponsorship Levels & Benefits Flyer
Download the Volunteer/Sponsor Participation Form